Boat Kayak S.u.p
Mountain Bike
now hiring to the public No license required
"Been travelling in Australia for about 5 months now, this was probably the most beautiful campsite I've been to so far. Service was excellent and there is so much wildlife to enjoy. If you can, be sure to take the boat or kayak to the lake to enjoy the surroundings or do some fishing."

-Senn van der Zweep
Wonboyn Lake 30km south of Eden, is surrounded by pristine forests, unspoilt beaches and abundant animal and birdlife. It is the perfect getaway renowned for its breathtaking beauty of water and wilderness and particularly significant for bushwalkers, birdwatchers and fishermen.
Wonboyn has a reputation second to none for some of the finest lake, estuary, beach and land based game fishing on the coast. The lake itself winds a 10-kilometre course before it meets a fairly narrow, often closed, channel into the sea at Disaster Bay.
Wonboyn is Best discovered by boat from Myrtle Cove. Sandy shoals and oyster farm laden channels open to rolling surf and untouched beaches where dingos, dolphins and deserted sand hills can all be discovered.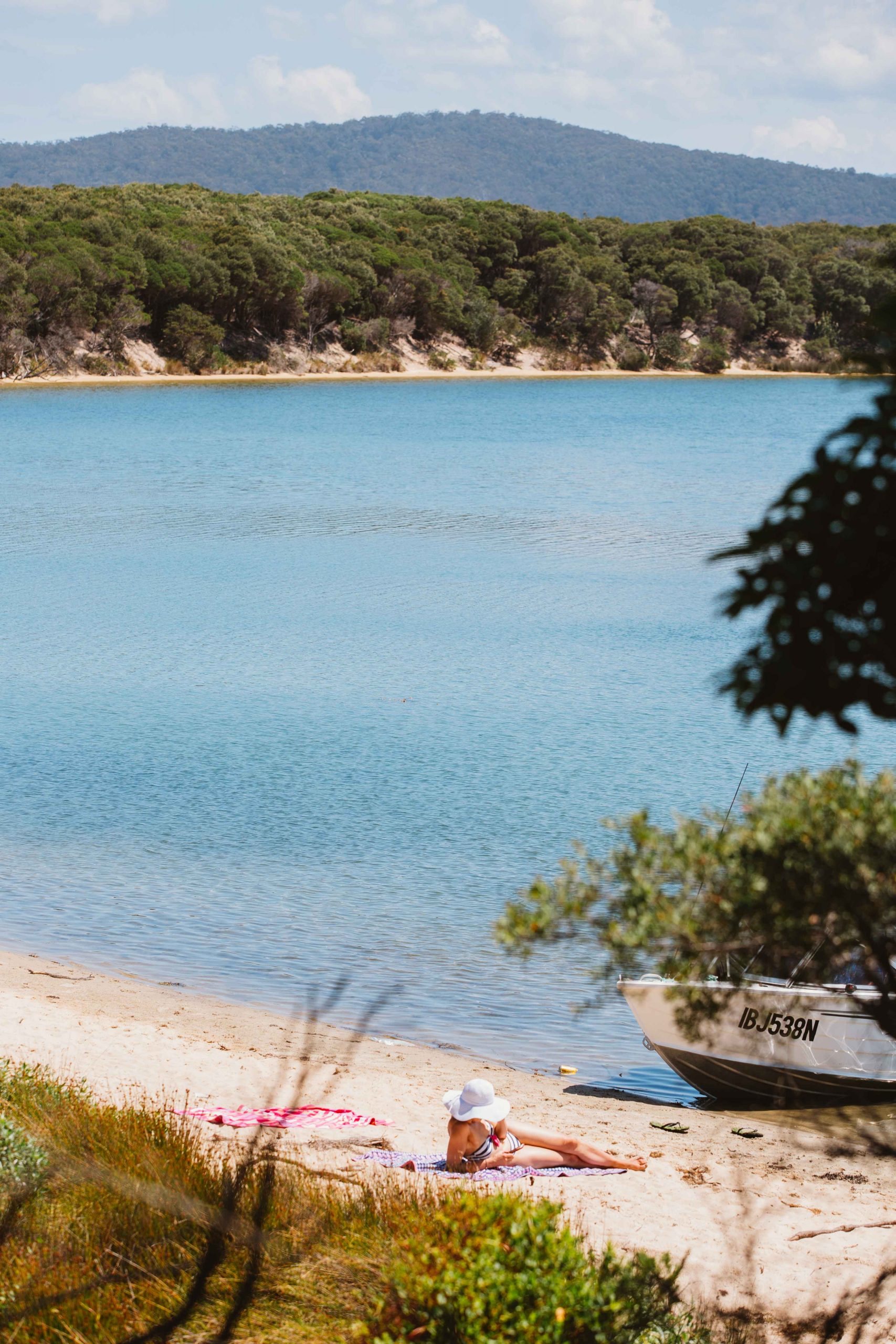 New for 2021 in Wonboyn is MTB hire, something we're excited to kick off. The beach track here is a great ride, you can do it in either a 10 or 20km round trip. It heads through the beautiful dense, recovering Nadgee Nature Reserve before landing at Greenglades beach. The bikes are hardtail with front fork suspension.